CBD 101. looking for a simple explanation of what is CBD? How does CBD work? And how to take CBD? here is a well-researched trusted CBD guide.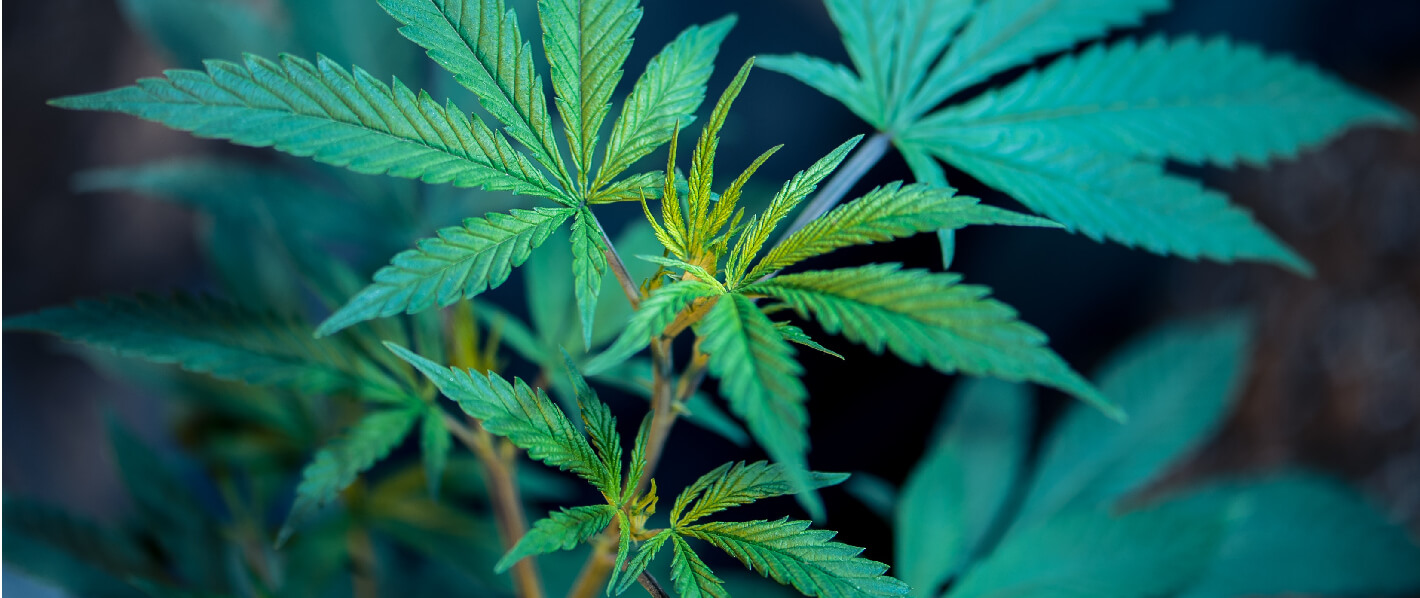 CBD 101: the what, why and how of CBD oil
There's been a lot of buzz around the words 'CBD' and 'Cannabidiols' recently – the purported benefits, the seemingly infinite uses, the positive impact it can have on your life. And as a result, the number of CBD products available have reached astronomical heights. An estimated 1.3M people are now taking CBD in the UK (reported by CMC) and in America 6% of adults take it daily and 7% take it at least weekly (YouGov). That's around 42 million Americans! But despite the ever-increasing popularity of this Cannabis-derived compound, a real understanding of how it works, and why, is limited in the mainstream.
nabino is here to change that. We want you to get the most out of your CBD oil and your CBD experience, whether you're buying to soothe, snooze, focus or simply maintain equilibrium and we feel the best way to achieve that is through clear, honest communication of amazing information.
We'd like to start by making one thing clear: we're not afraid of Marijuana. In fact, (brace yourself) we're fans. That's not to say we're stoners or advocates for everyone getting high all the time, but we're not prepared to pretend that 'low THC' is always best nor that Hemp is some sort of tame alternative. The truth is, Hemp, Cannabis and Marijuana are effectively the same plant (cannabis sativa) with varying degrees of cannabinoids and while CBD is an incredible molecule, it's not the only cannabinoid worth shouting about.
This Superplant, as we've dubbed it, offers an array of over 100 other cannabinols, all of which (psychoactive THC included) bring something wonderful and unique to the table.
When working together, just as nature intended, these cannabidiols deliver what's known as the entourage effect - a synergy of action between different molecules in the cannabis plant. And the effect of utilising all of these compounds in the body at once will always yield superior results.
But until the day when the full spectrum of cannabinoids is made legal in the UK, we'd love to help you get to know the CBD that is available – how it works and what it can do for you.
What happens when CBD enters my body?
CBD is considered to be pleiotropic – something which produces many different effects through many molecular pathways and activates or binds to multiple receptors throughout the body. These receptors include one known to alter pain perception, inflammation and body temperature; a serotonin receptor, which produces an antidepressant and antianxiety effect and the plethora of receptors which make up the endocannabinoid system (ECS). The term 'endocannabinoid' literally means cannabinoids within. This is because the human body produces its own cannabinoids which, when in good health or 'endocannabinoid tone', work in harmony with the ECS. Altogether, the ECS works like an integrated balancing system for the body, regulating brain functions that control pain, sleep, mood, appetite, memory consolidation and energy homeostasis, among others, alongside a wide variety of organ-specific activities. When something in the brain or body goes awry, a healthy endocannabinoid system responds by synthesizing cannabinoids. These then bind with ECS receptors to trigger the cellular responses required to return to a naturally balanced state.
As you can probably imagine, a fully functioning ECS plays an essential role in maintaining optimal health and wellbeing. But there are many aspects of daily life such as stress, poor sleep and unhealthy diet thought to prevent the ECS from working as it should, and therefore prevent your body's cannabinoids from working as they should too.
Here's where CBD (and actually, the entire cannabis plant) comes in. Our cannabinoid receptors don't just interact with endocannabinoids, they also work beautifully with phytocannabinoids - plant-based cannabinoids found in cannabis plants. When CBD oil is consumed or topical CBD is absorbed into the body, phytocannabinoids make their way into the bloodstream where they mimic the behaviours of endocannabinoids and interact with cannabinoid receptors in the body.
How do CBD and THC differ?
THC is associated with getting high, and quite rightly so as this is the phytocannabinoid in Cannabis responsible for that giddy feeling. But the reason behind this, and the reason behind why CBD doesn't get you high reveals key points about how these both help maintain and restore balance and wellbeing.
Much like a lock and key THC is a perfect match for our endocannabinoid receptors, so when inhaled or ingested, these molecules will quickly find their way to the nearest CB1 and CB2 receptors, activate them (triggering the release of our own cannabinoid Anandimide AKA the 'bliss molecule') and make their way around your ECS.
CBD, on the other hand, is not a fit so instead will sit imperfectly in the receptors neither activating them or leaving room for the released Anandimide to bind with them. What's more, CBD inhibits the enzyme responsible for breaking down Anandimide. In short, this means CBD helps leave more bliss-inducing endocannabinoids in the bloodstream for longer, increasing the potency and giving your entire body the chance to reap its wellness benefits.
Is CBD right for me?
Everyone is different, so only you can answer that by trying it out and seeing the results for yourself. But many people do find CBD to be an enormously positive influence on their life for a wide range of reasons, from a clear, natural energy boost to a deep night's sleep. You can get to know CBD and find out what it can do for you with one of our Nabino CBD Starter packs. Designed for all whether to soothe, calm, snooze or quit. The perfect introduction to the greatest Superplant.