Is your immune system out of balance leading to arthritis and painful joints? Here's how the powerful superplant product cbd can help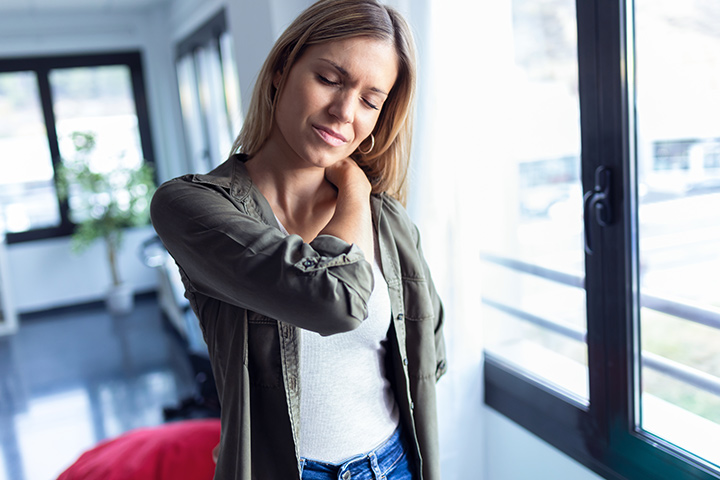 CBD for inflammation: can CBD work as an anti-inflammatory to reduce the pain of arthritis?
We've all experienced inflammation at some point - it's a natural process which protects and heals the human body. However, when it comes to looking after something as complex as the physical body, it isn't perfect and can cause plenty of problems when it isn't working correctly. This is why it is important to bring balance to this delicate system, and harnessing the power of cannabidiol (CBD) and other cannabinoids can be an incredibly useful starting point.
Despite the name, inflammation is a vital and often useful process. It is our body's way of telling the immune system to heal damaged tissue, as well as protecting us from infection due to foreign organisms, such as viruses and bacteria. Without inflammation, wounds would fester and simple infections could prove deadly, putting your health in serious danger.
But problems occur when the inflammatory process goes on too long or occurs in places where it isn't needed. When this happens symptoms can include swelling, stiffness and pain - whether it's something localised such as a sprained ankle, or, more seriously, chronic inflammation leading to persistent unpleasant effects throughout the body. The most common of these is arthritis, which refers to an inflammation of the joints, covering around 200 conditions that cause pain in and around these areas of the human body.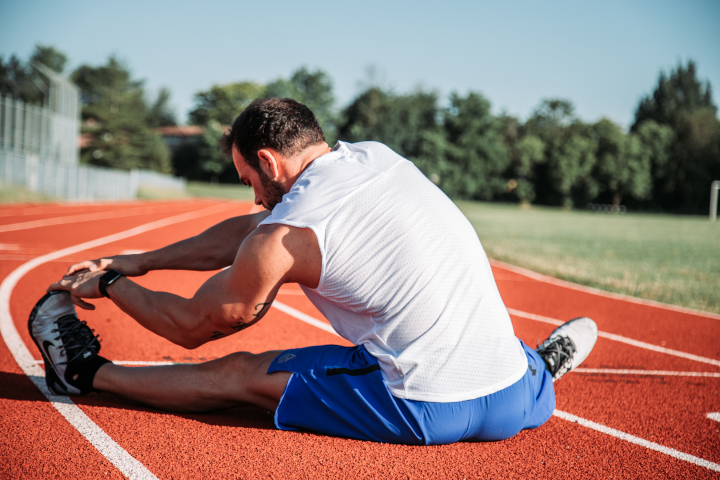 We are starting to realise that compounds in the cannabis plant, particularly CBD, can have powerful anti-inflammatory effects
existing medication carries its own risks
Most of us will have taken over the counter medication such as ibuprofen and other non-steroidal anti-inflammatory drugs (NSAIDs) to help manage these symptoms, but these come with many unwanted troublesome side effects, ranging from nausea to an increased risk of heart disease, or even death. As with a lot of pharmaceutical medication, it's increasingly risky to take these drugs on a daily basis, but, sadly, arthritis and chronic inflammation are an everyday problem for many of us.
However, we are starting to realise that compounds in the cannabis plant, particularly CBD, can have powerful anti-inflammatory effects. If a non-toxic, all-natural plant can help reduce inflammation it means we can reduce our reliance on man-made chemicals and avoid the unpleasant side effects that so often come with them.
it comes down to the endocannabinoid system
To better understand how CBD works, it's worth looking at the body's endocannabinoid system (ECS). Experts believe that the endocannabinoid system's overall function is to regulate homeostasis, or in other words, balance. This means keeping your internal systems, such as your immune system, in a stable condition in order to provide general well-being.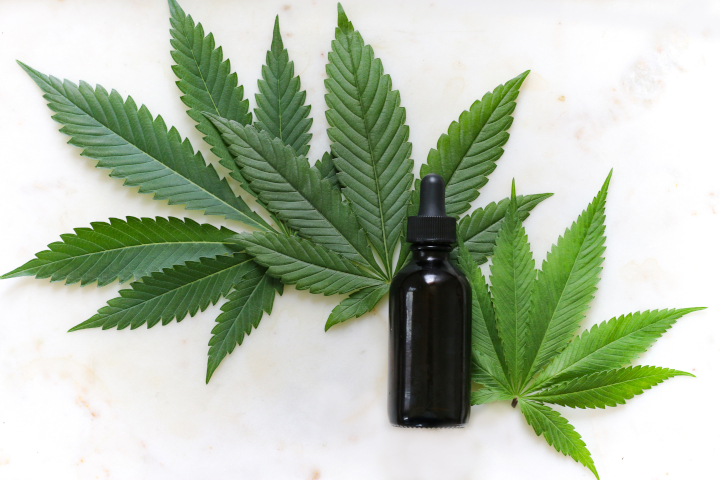 CBD impacts the CB2 receptors by encouraging the body to make more of its own cannabinoids.
This system has two cannabinoid receptors: CB1 and CB2. Most CB1 receptors are located in the brain and are associated with cognitive actions such as coordination, mood, appetite and memory. However, CB2 receptors are found in the immune system. This makes them more responsible for the body's response to pain and inflammation. The THC compound from the cannabis plant attaches to the CB1 receptors, which explains why it affects users on a cognitive level. But CBD impacts the CB2 receptors by encouraging the body to make more of its own cannabinoids. This creates a positive effect on the body's responses to pain and inflammation.
how can CBD be used to treat inflammation?
There are various ways of using CBD to address problems with inflammation, each with different benefits and absorption rates. Some methods work better for certain people, and for various conditions. It's recommended that you try out a few different methods to see which work best for your needs.
Tinctures are one of the most common forms of CBD on the market - this involves ingesting drops of CBD oil sublingually (under the tongue). This gets CBD into your bloodstream quickly, plus allows you to titrate the amount. You can easily work out how much CBD you need by the number of drops required to achieve the effects you're looking for.
Vaping CBD e-juice works in a similar way. This is thought to be the quickest method of getting CBD into your system and again allows you to titrate the effects. The dose from each inhalation might be less than you'd get from other methods, but this method means you can ingest it steadily over the course of a day, or simply vape more of it when needed.
CBD solutions applied to the skin can be very useful when using CBD for inflammation and arthritis as they can be directly applied to areas of the body affected by these conditions. A 2016 study [3] found that the topical application of CBD had the potential to relieve pain and inflammation associated with arthritis. Topical CBD products can come in the form of CBD-infused balms, usually made with coconut oil and beeswax, or bath bombs, which have the added bonus of allowing you to have a long relaxing soak, while the CBD gently enters your system through the skin.
CBD capsules and edibles, such as CBD gummies, are useful as they mask the taste of CBD, which some people find unpleasant. However, it's tricky to gauge how much CBD you need, and they are slower to act than other methods as they go through the digestive system rather than straight into the bloodstream. It's worth keeping in mind that more isn't necessarily better. Some people can benefit from small amounts of CBD, or what's known as 'microdoses'.
full-spectrum or isolate?
Where possible, full-spectrum CBD is always the better option as it contains all the useful substances from the hemp plant, such as terpenes, cannabinoids (such as CBN and CBG), flavonoids, and fatty acids found in hemp, each of which have therapeutic value of their own and help create "the entourage effect". This is a type of multiplying effect, where the different compounds can amplify each other, making the extract more effective in addressing ailments and conditions.
Full-spectrum products will also provide a small but remarkably useful amount of THC. The full-spectrum products on sale in the UK don't contain enough THC to have a psychoactive effect, but even this small amount can have notable results.
Full-spectrum products will also provide a small but remarkably useful amount of THC.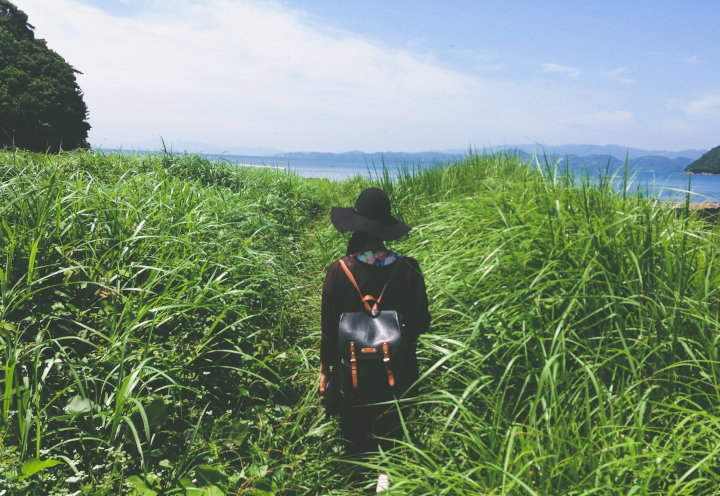 A 2006 study [1] on Sativex, a cannabis-based mouth spray containing both CBD and THC, found that it helped relieve arthritis pain.
Products made with CBD isolate lack the benefits of terpenes and other useful cannabinoids.
author's account: my personal CBD story
I actually played a minor role in my own CBD journey. A few years ago, I was heavily involved in the world of vaping, reviewing products and writing guides for major sites, when a PR sent me a range of CBD products. I found that CBD balm helped with small patches of eczema but didn't pay it much notice beyond that. At the time, my mother was suffering with severe pain in her knees from arthritis, and was prescribed opiates to deal with the pain, which she disliked due to the side effects. I gave her the CBD balm, not expecting it to do much.
To my surprise, she said it worked wonders at reducing the inflammation causing the pain in her knees. It hasn't completely cured it but it has allowed her to live a normal life again, allowing her to watch her grandchildren play rugby, visit friends and go shopping without having to rely as heavily on prescription drugs. This is the point where I became fascinated with CBD and other cannabinoids, researching it in detail, advising newcomers and even making my own CBD balm. And here I am today, writing this article to educate people about the effects of CBD, in the hope it can bring relief to more people, as it did for my mother.
Involve CBD in your daily routine, and you could discover a new and completely natural way to reduce inflammation. Bring balance and well-being to your life with this valuable substance.
Reference links:
1. Transdermal cannabidiol reduces inflammation and pain-related behaviours in a rat model of arthritis, https://www.ncbi.nlm.nih.gov/pmc/articles/PMC4851925/
2. The non-psychoactive cannabis constituent cannabidiol is an orally effective therapeutic agent in rat chronic inflammatory and neuropathic pain, https://www.ncbi.nlm.nih.gov/pubmed/17157290/
3. Cannabinoids suppress inflammatory and neuropathic pain by targeting α3 glycine receptors, https://www.ncbi.nlm.nih.gov/pmc/articles/PMC3371734/
4. Cannabidiol attenuates cisplatin-induced nephrotoxicity by decreasing oxidative/nitrosative stress, inflammation, and cell death, https://www.ncbi.nlm.nih.gov/pubmed/19074681/
5. Preliminary assessment of the efficacy, tolerability and safety of a cannabis-based medicine (Sativex) in the treatment of pain caused by rheumatoid arthritis, https://www.ncbi.nlm.nih.gov/pubmed/16282192