it is suggested that cbd can help relieve many types of pain, from arthritis to period cramps and everything in between. discover how cbd can help you manage your aches and pains
CBD: a natural solution to pain
Can CBD help reduce pain and inflammation? Many people believe so. In fact, out of the 62 per cent of people who use CBD to help a medical condition, most of them use it to manage chronic pain, arthritis and joint pain. Over 42 million Americans are now taking CBD regularly and a growing number of Brits, 1.3 million and counting, have adopted the practice. So it must be having a positive effect. But how exactly does CBD work, and which conditions could CBD help?
different types of pain
There are many different conditions we could be referring to when we talk about 'pain'. Some are short and sharp, while many hundreds of people struggle every day with chronic pain. Often, they are grouped into three types:
• Neuropathic pain (nerve damage such as sciatica or carpal tunnel)
• Acute pain (injuries or tissue damage such as arthritis or broken bones)
• Centralised pain (basically everything else! Overlapping conditions including migraines and tension headaches)
In short, it's likely that the average person will experience some degree of pain over the course of a lifetime, so potential solutions could benefit us all.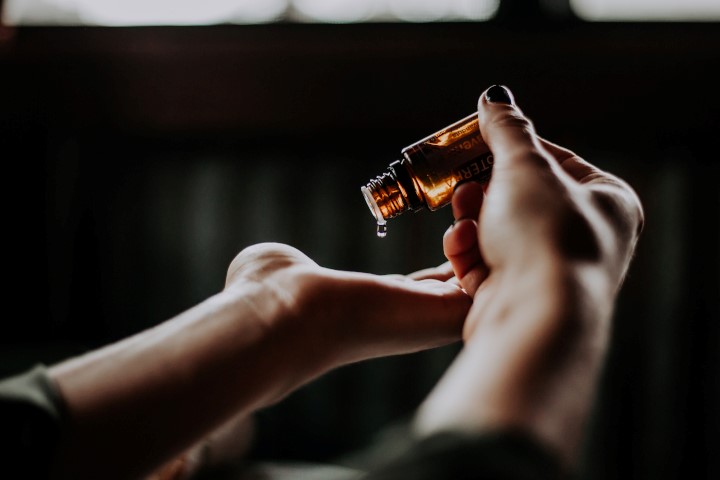 spend time with your pets
Pet ownership has been linked to stress relief, mood improvement and a reduction in pain. Spending time cuddling a cute cat or adorable dog is a wonderful way to take your mind off your problems. If you don't own a pet, you could consider signing up to Borrow My Doggy or volunteering at your local shelter.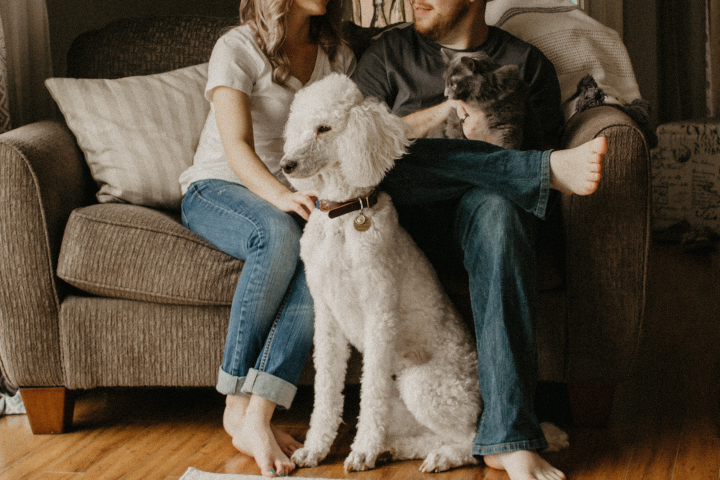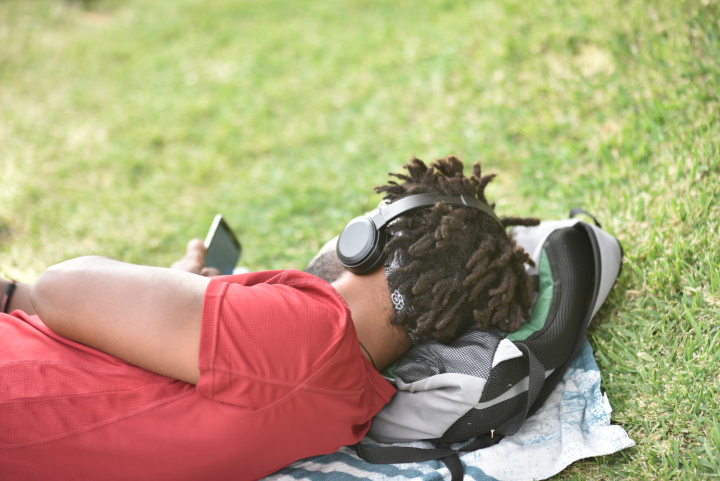 tune in to soothing sounds
Whether it's listening to classical music or ASMR, or going for a walk next to a babbling brook, or a tree full of singing birds, what you listen to can have a great effect on your pain response. People with chronic pain who listened to an hour of music a day experienced up to a 21 per cent reduction in pain, and 25 per cent less depression.
have a massage
As well as feeling luxurious and helping you relax, massages lower your levels of stress hormone cortisol, which can trigger inflammation in the body. There's also evidence that weekly Swedish massages can reduce pain and increase movement for arthritis sufferers.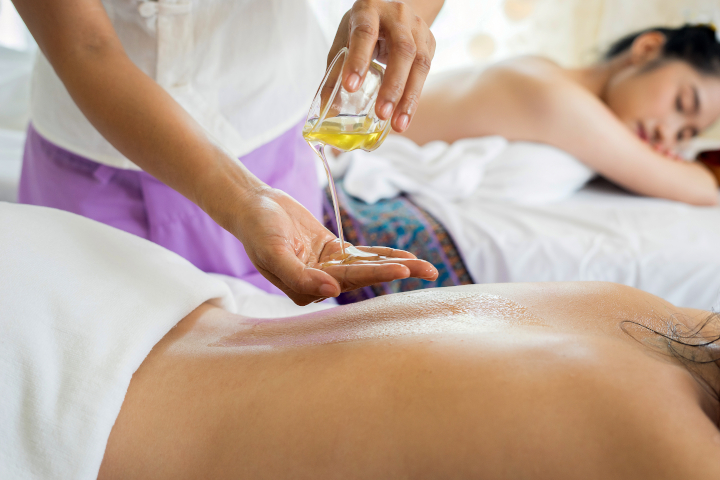 Yes, it's easier said than done if you're not lucky enough to live in a hot country, but getting some sunshine has been shown to have a powerful effect when it comes to beating pain. A study found that people exposed to sunlight after surgery used 21 per cent less pain medication than those in sunless rooms. A good excuse to book that holiday then!
try CBD for pain relief
Cannabidiol (known as CBD) is a compound from the Cannabis plant, that's currently available as a food supplement. It's big news in both scientific and consumer industries, and currently the subject of numerous laboratory tests around the world to see exactly what it can do. It's currently been suggested it can help relieve many types of pain from across the broad three groups, including:
• Chronic pain
• Cancer pain
• Sciatica
• Back pain
• Arthritis
• Headaches
• Period cramps
• Sports injuries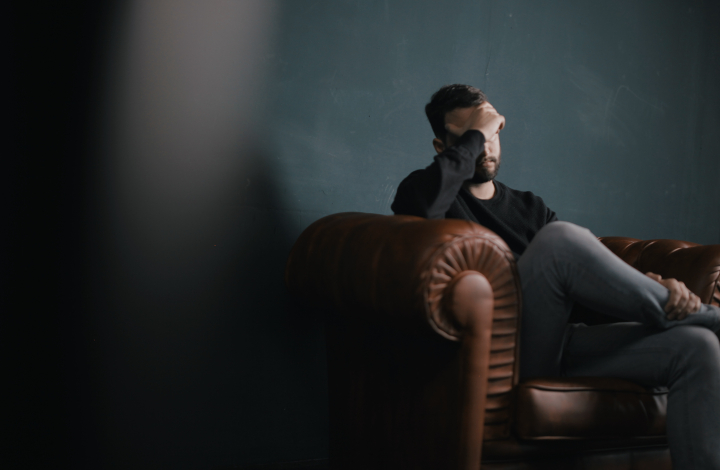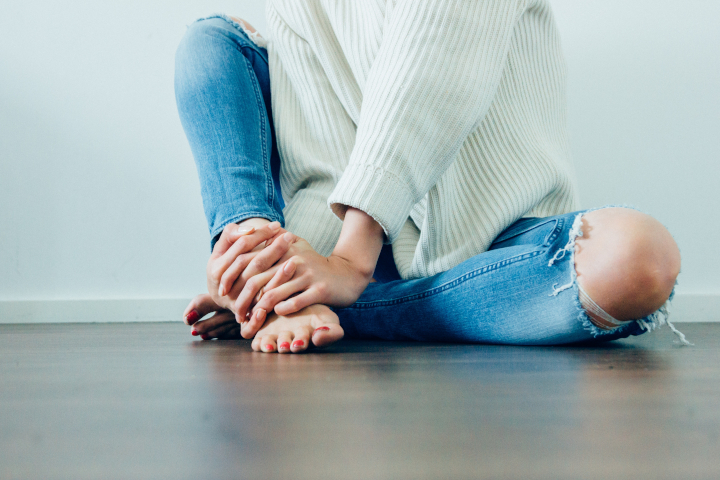 how does CBD help with pain relief?
There are various working theories about how CBD may work to reduce pain. Many scientists believe it can reduce inflammation in the brain and nervous system. There's also evidence to suggest it stops the body from absorbing anandamide (a compound that helps regulate pain) meaning more of it is in the bloodstream causing a reduction in the feeling of pain.
does CBD or cannabis help more with pain?
People have been using superplant Cannabis to fight pain for hundreds of years, but we now understand better than ever the difference between available compounds. Marijuana is a variety of Cannabis that contains THC (a psychoactive compound that gives a 'high' feeling) and some CBD, while hemp is a variety with little to no THC and higher levels of CBD.
While we're not opposed to the use of Marijuana for pain management, we understand that it's not the right solution for everyone, and many of you would prefer to use CBD without THC. (Equally some of you would love to use medical Marijuana but aren't able to get it on prescription). If that sounds like you, the good news is that American scientists have been hard at work and have now shown from low levels of CBD are effective for pain relief without the typical high produced by THC.
The team has shown that CBD doesn't act on the CB1 receptors in the way that THC does, but on the mechanism binding specific receptors involved in anxiety and pain. In a trial, they found that low doses of CBD over seven days reduced both pain and anxiety (which is often – understandably – a side effect of chronic pain), according to research published in The Journal of the International Association for the Study of Pain. This study suggests that CBD could be an alternative to opioids in the treatment of conditions such as chronic pain, sciatica, back pain, cancer and diabetic pain.
cbd and cancer related pain
Cancer is often associated with high levels of pain, as well as other unpleasant side effects such as vomiting and a loss of appetite. Many patients have turned to CBD to help with these, with many reporting great results.
This may also be an area where medicinal Cannabis can come into its own, with a study from 2010 suggesting that a THC and CBD extract used alongside traditional pain relief (opioids) provided more effective pain relief than opioids alone.
"Recently I did a play on Broadway for six months. My body was wrecked [and] my neck was really tight. The CBD has relaxing benefits, and the idea is to avoid using too many painkillers."
Olivia Wilde, New York Times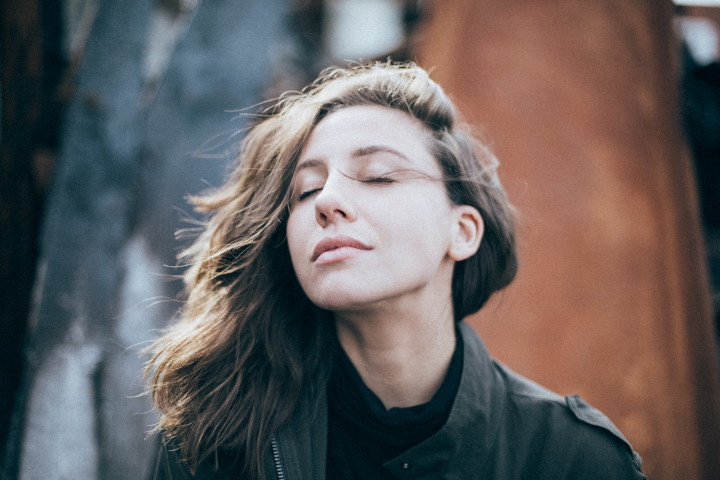 A 2006 study [1] on Sativex, a cannabis-based mouth spray containing both CBD and THC, found that it helped relieve arthritis pain.
Products made with CBD isolate lack the benefits of terpenes and other useful cannabinoids.
author's account: my personal CBD story
I actually play a minor role in my own CBD journey. A few years ago, I was heavily involved in the world of vaping, reviewing products and writing guides for major sites, when a PR sent me a range of CBD products. I found that CBD balm helped with small patches of eczema but didn't pay it much notice beyond that. At the time, my mother was suffering with severe pain in her knees from arthritis, and was prescribed opiates to deal with the pain, which she disliked due to the side effects. I gave her the CBD balm, not expecting it to do much.
To my surprise, she said it worked wonders at reducing the inflammation causing the pain in her knees. It hasn't completely cured it but it has allowed her to live a normal life again, allowing her to watch her grandchildren play rugby, visit friends and go shopping without having to rely as heavily on prescription drugs. This is the point where I became fascinated with CBD and other cannabinoids, researching it in detail, advising newcomers and even making my own CBD balm. And here I am today, writing this article to educate people about the effects of CBD, in the hope it can bring relief to more people, as it did for my mother.
Involve CBD in your daily routine, and you could discover a new and completely-natural way to reduce inflammation. Bring balance and well-being to your life with this valuable substance.
Reference links:
1. Transdermal cannabidiol reduces inflammation and pain-related behaviours in a rat model of arthritis, https://www.ncbi.nlm.nih.gov/pmc/articles/PMC4851925/
2. The non-psychoactive cannabis constituent cannabidiol is an orally effective therapeutic agent in rat chronic inflammatory and neuropathic pain, https://www.ncbi.nlm.nih.gov/pubmed/17157290/
3. Cannabinoids suppress inflammatory and neuropathic pain by targeting α3 glycine receptors, https://www.ncbi.nlm.nih.gov/pmc/articles/PMC3371734/
4. Cannabidiol attenuates cisplatin-induced nephrotoxicity by decreasing oxidative/nitrosative stress, inflammation, and cell death, https://www.ncbi.nlm.nih.gov/pubmed/19074681/
5. Preliminary assessment of the efficacy, tolerability and safety of a cannabis-based medicine (Sativex) in the treatment of pain caused by rheumatoid arthritis, https://www.ncbi.nlm.nih.gov/pubmed/16282192